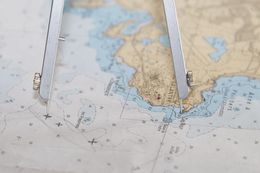 After 14 days, the 2012 search for L'Oiseau Blanc is over. The aircraft is still undiscovered, under the waters. But to understand the complexity of this task, it may be necessary to remind you, dear reader, that the research zone is very wide, and that it requires a patient work, of searching the sea but also of checking the numerous testimonials, to define the exact place where the engine of the aircraft is probably waiting for us.
A patient work, done with a very good team, and excellent equipment. We have, for instance, found another wreck: the Cupids, which disappeared many years ago, have been located with precision. Checks need to be done again. The weather was rather good most of the time, only a little rough at the end of the mission. But the people of Saint Pierre, who regularly attend the daily 7pm briefing at the Hotel Robert, can measure the progress acomplished since the beginning of the quest. Mr Jean-Philippe Girault, of SAFRAN Group was with us, having taken a week holiday to understand the job and its needs better , in order to be able to halp next year.
The French Press is following the adventure, with several headlines in daily newspapers, and even a report in the evening news on TF1, French main TV channel.
June 26th, 2012 has been the last day for the 2012 cappaign. The team has left the islands on Friday, with good hope that the answers will come in due time.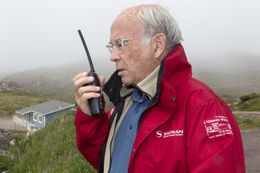 Henri Lafitte, Chroniques insulaires – http://www.mathurin.com
26 juin 2012