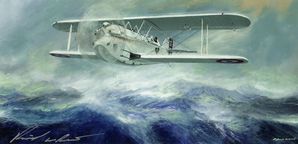 This November 11th, the French President said we have to remember our heroes, dead for their country...
Did he think of Charles Nungesser, the "Ace of Aces" and his navigator Francois Coli?
We salute the commitment of Patrick Gandil, French Civil Aviation Authority Director, who supports the idea of the people of Saint Pierre to name their airport "Nungesser & Coli airport".

And here is the latest news about our work:
Results:
We can now prove they have crossed the Atlantic on May 8th & 9th 1927.
We know that, during 3 months, about 30 ship were ordered to search for pieces of the wreck floating between Boston and Saint Pierre, so that no trace was left! And we know that some of these pieces have been found.
This has been certified y archives we found in 2011.
We are now working with Erik Lindbergh and William Nungesser, two very important supporters!
Conférences, media and... artists !
We gave several conferences in France lately: at Pornichet, at the Air é Space Museaum, in Boulogne Billancourt, and again this week in Toulouse.. Several TV programmes have contributed, together with an important article pu blished in the Wall Street Journal on Sept 6th to give more popularity to our research.
Last week, a pinaist from Moldavia, who is also a pilot, saw a programme on TV and composed a beautiful piece of music called "Loiseau Blanc". His artist name: John Copter.
Last but not Least, the Americain painter Richard W.DeRosset of Lemon Grove, California, painted this beautiful canvas which represents "L'Oiseau Blanc" just above the sea level.
Third research campaign:
In June 2012, we start our 3rd research campaign in Saint Pierre et Miquelon. For this purpose, we are selecting new equipment and a specialists team. The budget is about 220.000 euros. We count on the French Navy to help, and several intitutions. We wanted to work with Dominion Diving, a Canadian company based in Halifax, but their budget is over 250.000 USD, which is unaffordable for us.
Very good news: our search is now interesting private companies, and we will very soon be able to announce two important sponsorships: one from a French aerospace group.
So 2012 is quite promising, we are more than ever determined to continue!